WHY DONATE?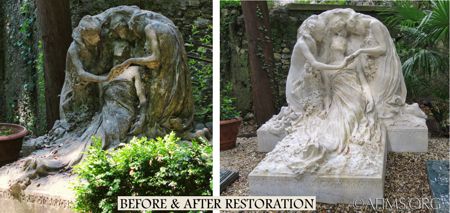 We all understand giving to support medical care, feeding the hungry, and providing emergency disaster relief. We understand donating to local cultural activities, to enhance the quality of life in our own communities. But, why donate to restore statues in an obscure cemetery on the outskirts of a city that we might never even considered visiting?
Our oldest records of civilization come to us through stone carving. This art has been with us throughout history. At Staglieno we have the greatest collection of late 19th and early 20th century Italian marble carvings,a high point in technical skill, artistry and story telling. They are at a critical point, deteriorating before our very eyes. This is a unique opportunity to save these irreplaceable cultural treasures for future generations.
Any size donation helps this mission. If you are able to sponsor a sculpture you will be thanked and remembered with a plaque placed near the sculpture. Please contact us for more information.
If you would prefer to send your donation by check, make it payable to AFIMS and mail it to:
American Friends of Italian Monumental Sculpture
7n057 IL Route 25
Elgin, IL 60120-8806
USA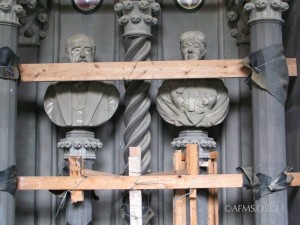 American Friends of Italian Monumental Sculpture (AFIMS) is a United States based not-for-profit 501 (c) (3) tax-exempt organization, and all donations to AFIMS are fully deductible to the full extent of the law. AFIMS is dedicated to assisting the City of Genoa in its efforts to preserve the art and artistic legacy of the Camposanto di Staglieno for the education and appreciation of current and future generations.
Go to our donation page for secure credit card donation processing, but if you prefer to use Paypal instead, click this link:

On the Paypal page you can type in your donation amount.